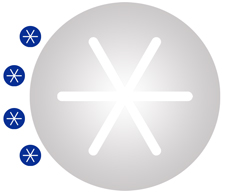 SERVING THE WIRE AND CABLE INDUSTRY

REWARD, LLC, Manufactures

High Quality

"CV Seal Springs".

Don't pay exorbitant OEM prices!

Our springs are tested for uniformity of tension.

Our springs are extremely strong, yet flexible.

Our springs cost less!

Plant Managers!

Are you tired of too much downtime caused by poor quality, and poorly engineered Seal Springs?

CV Operators!

Are you tired of wire line stoppage caused by Seal Springs that often break and snag the wire, or lose the water leg?

You can throw away those rigid washers and return to a Seal Spring that will do the job, and let the lumps and knots pass through.

Try our Seal Springs (metal retainer springs) that are rigid enough to support the

seals, but flexible enough to allow lumps & knots to pass through without breaking

the wire.

ARE YOU HAVING TROUBLE WITH ...

1. STRIP FORCE?

2. INTERMITTENT BOND?


(Compound hair in the strands of copper)
3. TANGLES OR LOOPS WHEN DRUM PACKING?


(Too hot)
4. INCONSISTENT WATER LEG?

5. DOWN TIME TO CHANGE BROKEN WATER SEAL SPRINGS?

6. SCRATCHES ON INSULATION SURFACE?


(Broken water seal spring dragging on the wire)
SOLVE YOUR PROBLEMS BY USING OUR "Quality Engineered" SPRINGS.

FREE SAMPLES AVAILABLE CONTACT US TODAY



REWARD, LLC

2945 Sycamore Ln

Bremen, IN 46501

PHONE (574) 209-1975

Copyright  2019 REWARD LLC